JOEY ALTRUDA VINYL MELTDOWN ON RESERVE RADIO
New episode of Reserve Radio is up now...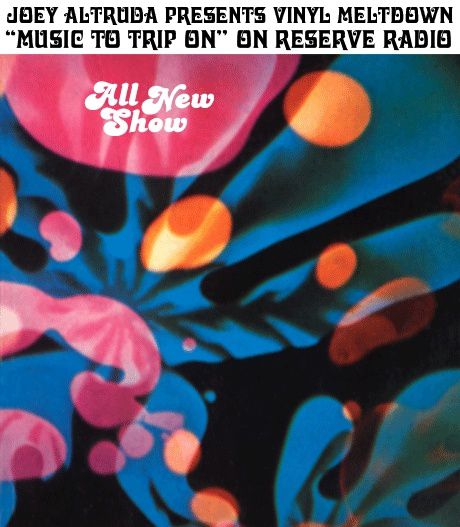 Joey Altruda presents "Music To Trip On" -a tongue-in-cheek mind melting
mixture of incredibly strange music known to cause psychosis to the feign of
heart!

Featuring a diverse fluctuation of genres/artisits including Frank Zappa,
Moondog, Ken Nordine, Lenny Bruce, Phyllis Diller, Sammy Davis Jr. etc.,
Altruda weaves a masterful mix through twenty seven tracks of truly bizarre
records from the vinyl cemetery.

This Episode Is A Must Listen!


.